HGH Somatropin 100 IU
$180.00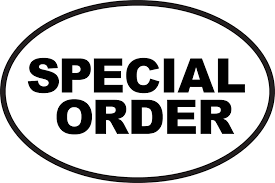 Description
Somatropin is any form of synthetically created Human Growth Hormone (HGH). Synthetic HGH is simply a man made version of the naturally produced Growth Hormone (GH) by the human body. This is one of the most valuable and important hormones our body makes, and is perhaps the most sought out synthetic hormone on the market.
The effects of Somatropin cover a wide range of areas and can lead to dramatic improvements all over the human body. This is a compound that's most commonly used to treat pituitary dwarfism or GH deficiency in adults in medical settings, which can occur for numerous reasons. It is also used in HIV and AIDS treatment, burn victims, short bowel syndrome and Prader-Willi syndrome. However, in recent years the most common reason for use (medically) has become anti-aging. Anti-aging use is common worldwide but far more common outside the U.S. The drug is very expensive (heavily in the U.S.) and laws still make anti-aging practices somewhat difficult in the U.S.
For the athlete, Somatropin is a highly beneficial compound although not commonly one that's used alone. When used alone the primary benefit is anti-aging and most athletes are looking for a lot more. This is an anabolic hormone, but not well known for promoting significant growth. However, when combined with anabolic steroids the results can be incredible. Somatropin and anabolic steroids appear to work very well with one another. You can take a steroid alone and then take it with Somatropin in the same dose and the cycle that included Somatropin will always yield superior results.
One of the best traits of Somatropin for the athlete is in its ability to promote recovery. Recovery is when progress is made and without it no progress is made. The more we can improve on the recovery process the greater our progress can be. This can make use alone and without other hormones very valuable, but there are things that must be understood. It takes months and months for these types of benefits to become truly beneficial. You can't take Somatropin for a few weeks and expect to hold a benefit. And if recovery is the only benefit you're after (truly valuable) because it's not as "visual" as mass and strength some become frustrated too quickly.
Another important effect of Somatropin is its effect on the metabolism. For the bodybuilder this is extremely important. Off-season use of Somatropin will allow for less fat to be gained during a period of growth. It becomes even more valuable during a cutting cycle designed for contest prep as the individual will burn fat at a much greater rate, preserve far more muscle tissue and protect from injuries that occur at far greater frequencies during this period of training.